Turtle- big city living.

Turtle arrived anxious to see what NYC had to offer. He was a bit disappointed to learn that we did not make daily trips to the Empire State building. We promised to show him a good time anyway and that cheered him up a bit.
His first night here he tagged along with us to band practice.

Who knew that turtle is a whiz on the drums? It was very impressive, especially if you consider the fact that he has no fingers.
That night we stayed up until the wee hours of the morning just talking. He was sure to shy away from the subject of politics, so no clues there.
The next day he said he really wanted to let loose. We took him to quite the party-a wedding reception!
He very respectfully wished the happy couple well before dancing the night away. He was particularly fond of Abba tunes.
Here's where our story takes a turn, I'm afraid. He is a very small turtle, it was a very big party, and there were a lot of people. I must admit that I lost track of him for a while. I searched frantically for him, my heart in my chest, a lump in my throat. I tried not to think of all the horrible things that could befall a small turtle in the big city. And then I spotted him...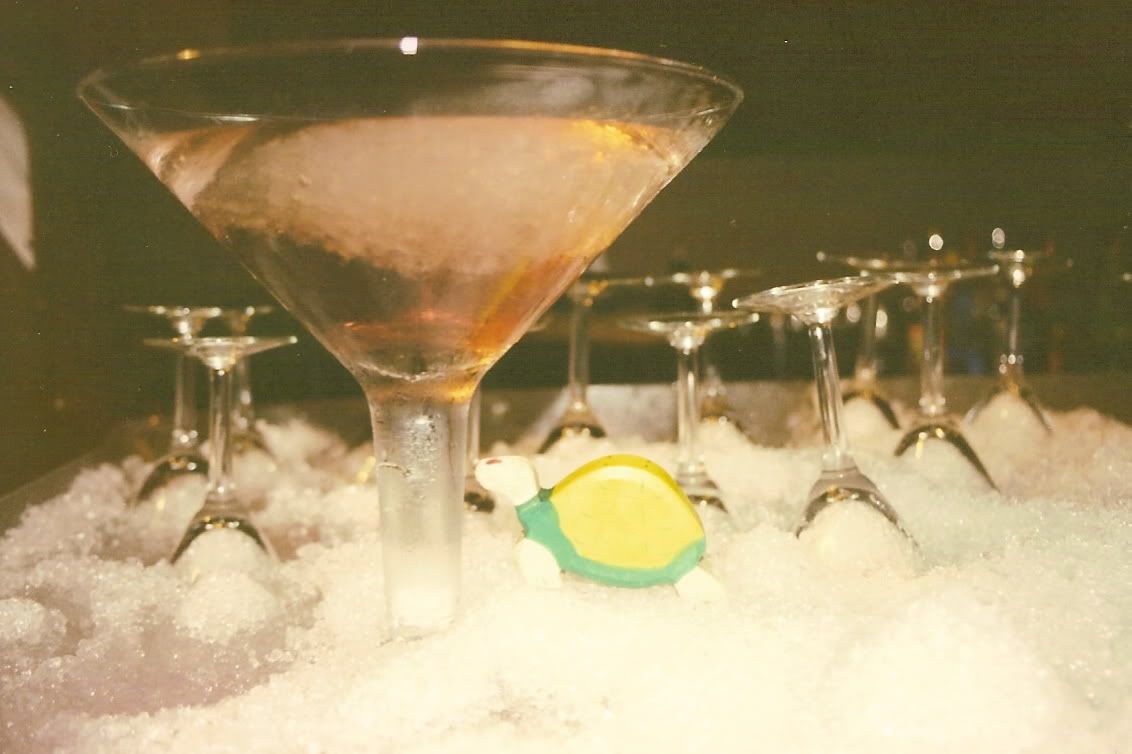 ... AT THE BAR !!!!!!!
My relief was soon replaced by anger. He refused to reveal his age or provide a valid ID. He also would not disclose exactly how much he had had to drink. I had no choice. I made him seek immediate and thorough medical attention.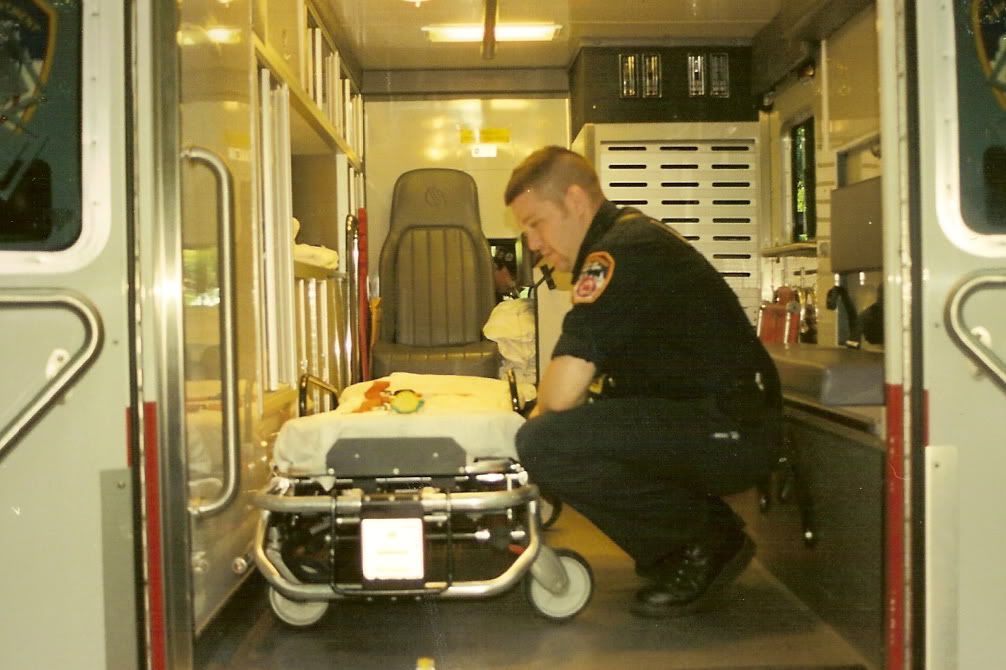 Luckily, he was OK.
In the morning, he apologized for his unruly behavior the previous evening and explained that his excitement had gotten the better of him. He thought it was time for him to be moving on.
We were sad. Turtle had proven himself to be a wonderful companion and a good friend. Abigail especially had grown very attached to him during his short stay.
But, his mind was made up. We took him out for a farewell lunch.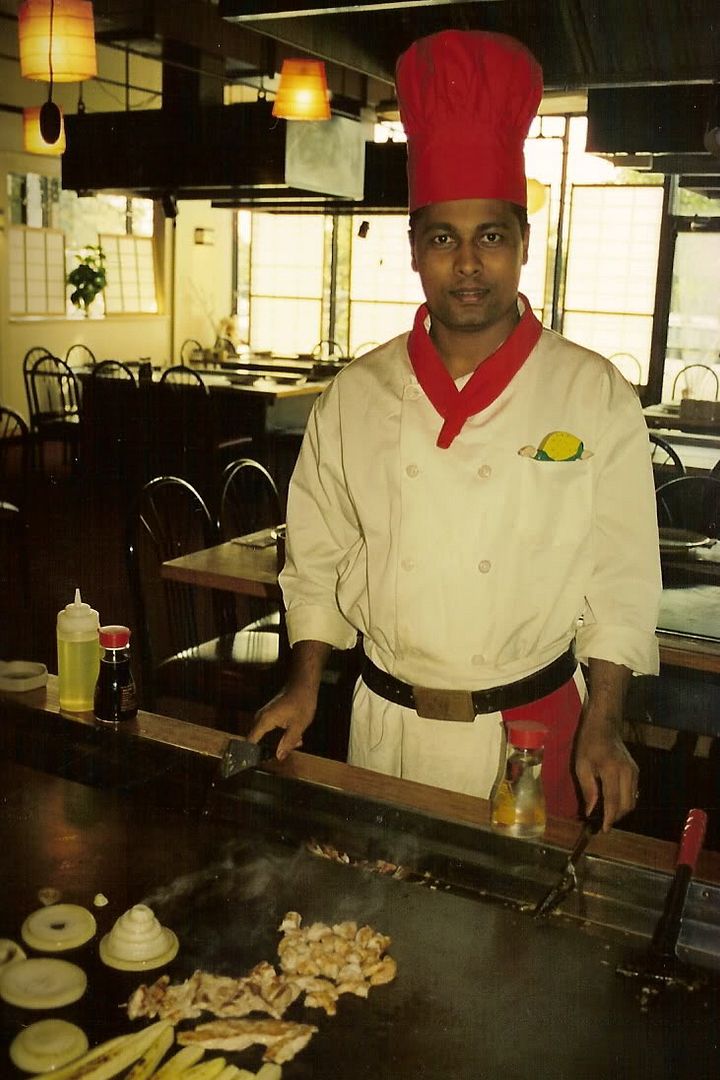 He was very interested in the hibachi grill and got as close to the action as possible. He himself opted for sushi, however.
Then (sniff sniff) it was time to say good-bye.
We wished him well and gave him a blessing. With a kiss farewell from his new friend, he was off the the post office to continue his great adventure. Truly, he had already touched our hearts forever.

We miss you, Bob!
God Speed.